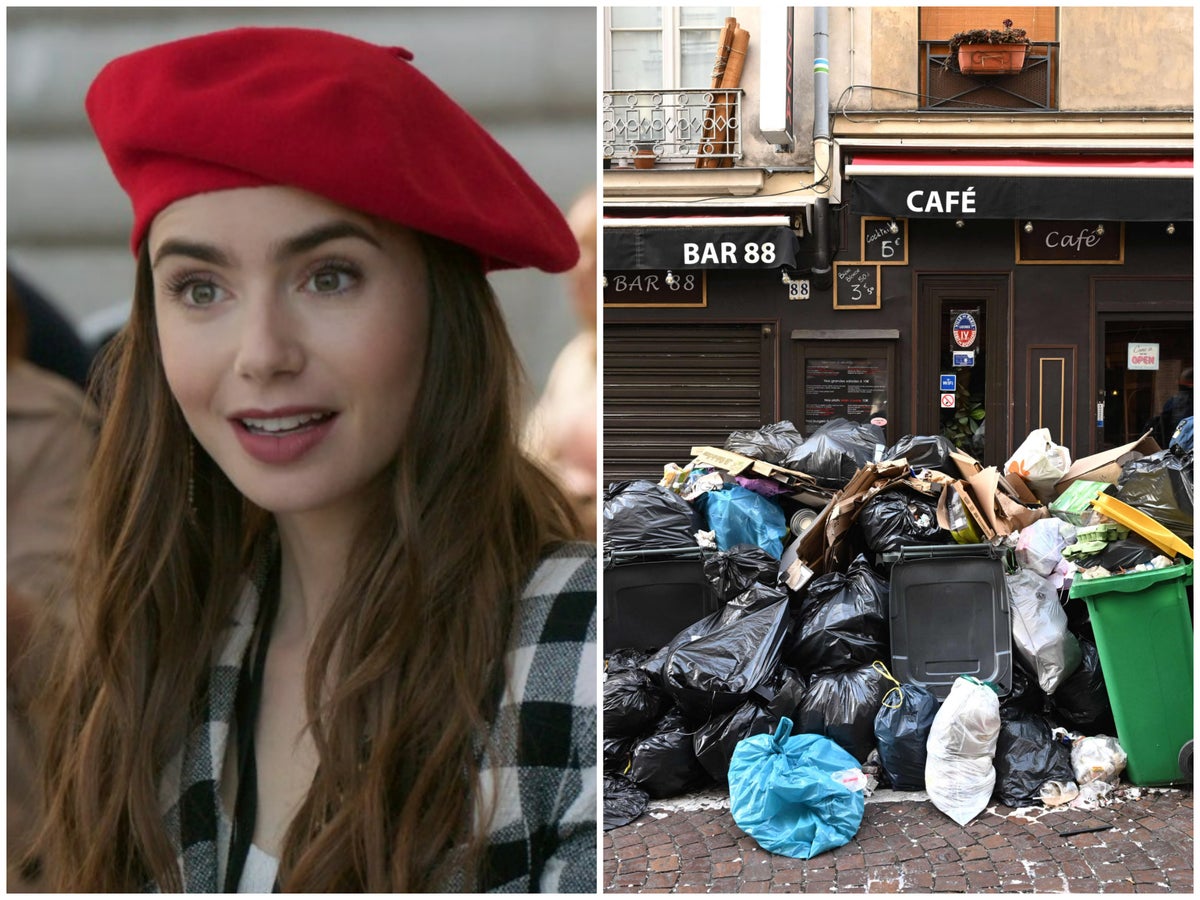 In Netflix's Emily in Paris, the French capital is a world full of golden pastries, bouncy berets, and a glittering river Seine. But in reality, this week the city's streets are host to some 9,500 tonnes of rubbish.
Paris's refuse collectors are two-and-a-half weeks into a strike that has seen rotting bin bags piling high in the city.
Workers in numerous sectors, from transportation to energy, have been holding intermittent strikes since January over President Emmanuel Macron's divisive bill raising the retirement age from 62 to 64.
The situation has led to numerous TikTok users posting memes that highlight the contrast between Emily in Paris and reality.
One video sees a young woman in a mackintosh and a black scarf posing for a selfie in front of a heap of rubbish, with the Emily in Paris soundtrack, Ashley Park's "Mon Soleil", playing in the background.
Another sees a woman in a fur coat and sparkly top prancing through a gap in the bin bags.
When the show, which stars Lily Collins as an American expat in Paris, first launched on Netflix in 2020, it was almost unanimously panned by critics, who warned Francophiles to steer well clear.
The show has also been widely mocked in France over the years.
"Between the beret, the cocktail dresses and the impeccable streets, Parisians had a hard time recognising their everyday life," RTL, the French radio station, wrote on its website.
The chaos in France comes at an awkward time for Macron, as King Charles's state visit to the country is due to take place next week.
His visit includes a trip to the Musee d'Orsay art gallery and dinner at the Chateau de Versailles. It also includes events at the Arc de Triomphe before he travels by train to the southwestern city of Bordeaux.