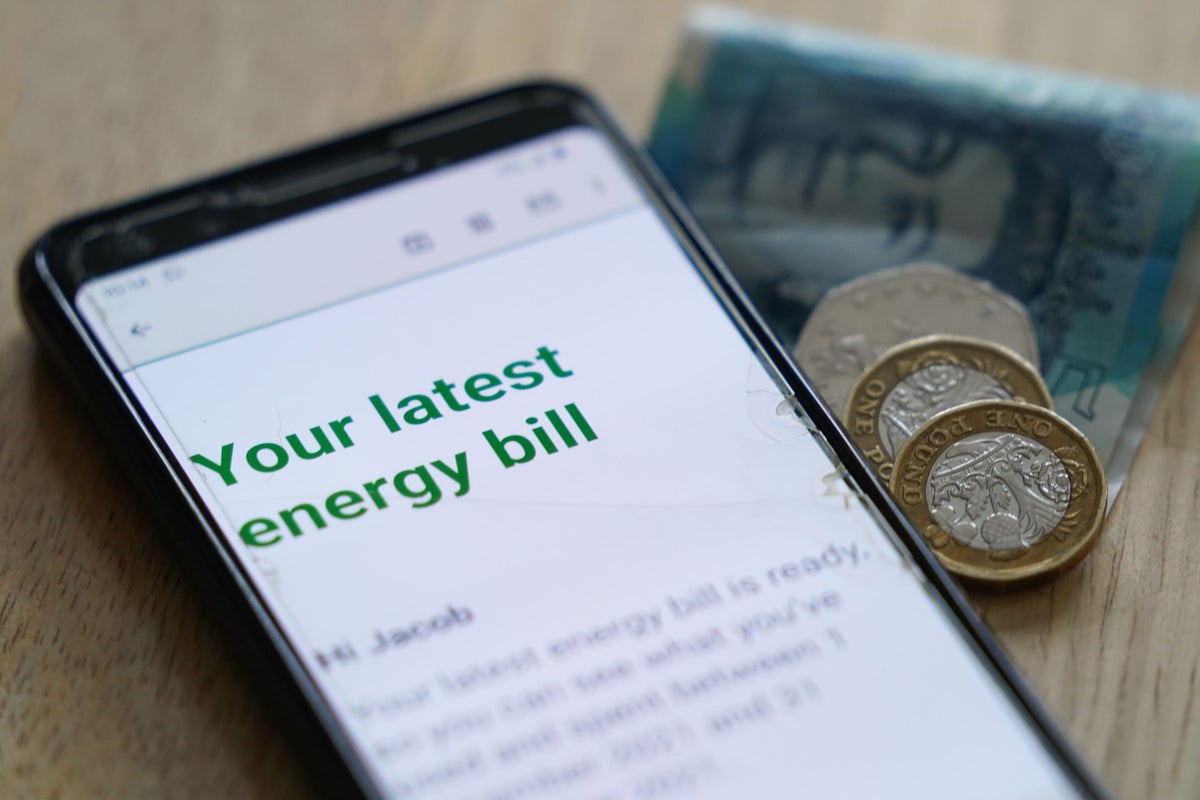 Households and businesses are facing an onslaught of price rises during April that could leave the average family hundreds of pounds a year worse off.
Millions will be hit by increases to their broadband, mobile, water and council tax bills from Saturday – just as the government relief scheme for energy bills comes to an end.
Most local authorities are putting up council tax by 5% from April, meaning those living in a band D home can expect to pay about an extra £100 each year.
The average water bill will go up by £31 a year, a rise of 7.5%, while broadband and mobile phone prices are due to rise between 14% and 17%.
Matthew Upton, director of policy at Citizens Advice, said: "Millions of people will now have to stomach inflation-busting price hikes on their mobile and broadband contracts, totalling an average of £90 more a year.
"We called on these firms to support their customers during this uniquely challenging time, but they didn't listen. Ofcom should be holding these companies to account."
Meanwhile, the government's Energy Bill Support Scheme is finishing, leaving households having to find an extra £66 a month to cover their gas and electricity.
Even prescription charges in England will rise by 30p from Saturday, taking fees to £9.65 per item.
Following close behind the increases will be higher mortgage payments for borrowers shopping for a new deal as well as those with variable loans after the Bank of England raised borrowing rates to a 14-year high of 4.25%.
Household finances app Nous.co has calculated that a typical family will be £682.70 a year worse off as a result of April increases. Founder and chief executive, Greg Marsh, said: "These are worrying times, and this could push millions of families who are just about managing over the edge.
"And we are not just talking about those on lower incomes. Even dual-income families with above average earnings will now be drawn into the struggle to afford to live."
It comes as about 2.5 million households missed or defaulted on domestic outgoings, loans or credit card payments in March, according to consumer group Which?
Emily Seymour, from Which?, said: "As this new wave of price hikes take effect, now more than ever it's critical that the government and essential businesses – such as telecoms firms, energy companies and supermarkets – do everything they can to support consumers and provide clear information on what support is available."
April's bill hikes coincide with the start of a new tax year, from 6 April, which will see several tax and savings thresholds remaining frozen. Frozen tax thresholds create 'fiscal drag' where people end up paying more tax as wage increases push them into higher brackets.
Pensioners may get some relief in April though, with the state pension being hiked by 10.1% under the triple-lock uprating system, in line with rising living costs.
The British Chambers of Commerce (BCC) warned that businesses face an 85% decrease in energy support from Saturday.
Alex Veitch, director of policy and public affairs at the BCC said: "Almost half of firms say paying bills will be difficult from 1 April onwards, but of the seven energy policies we advocated for the government to include in the spring Budget, not one was acted upon.
"Flexibility to increase support for those who desperately need it – ignored. Easing the burden of claiming VAT on energy – ignored. Funding for improved business energy efficiency – ignored."
It came as revised official figures show the UK economy grew slightly in the final three months of 2022.
The Office for National Statistics (ONS) had previously reported 0.0% growth in gross domestic product (GDP) at the end of last year, indicating that the UK avoided a recession by the skin of its teeth. However, revised figures now show that GDP increased by 0.1% over the quarter.