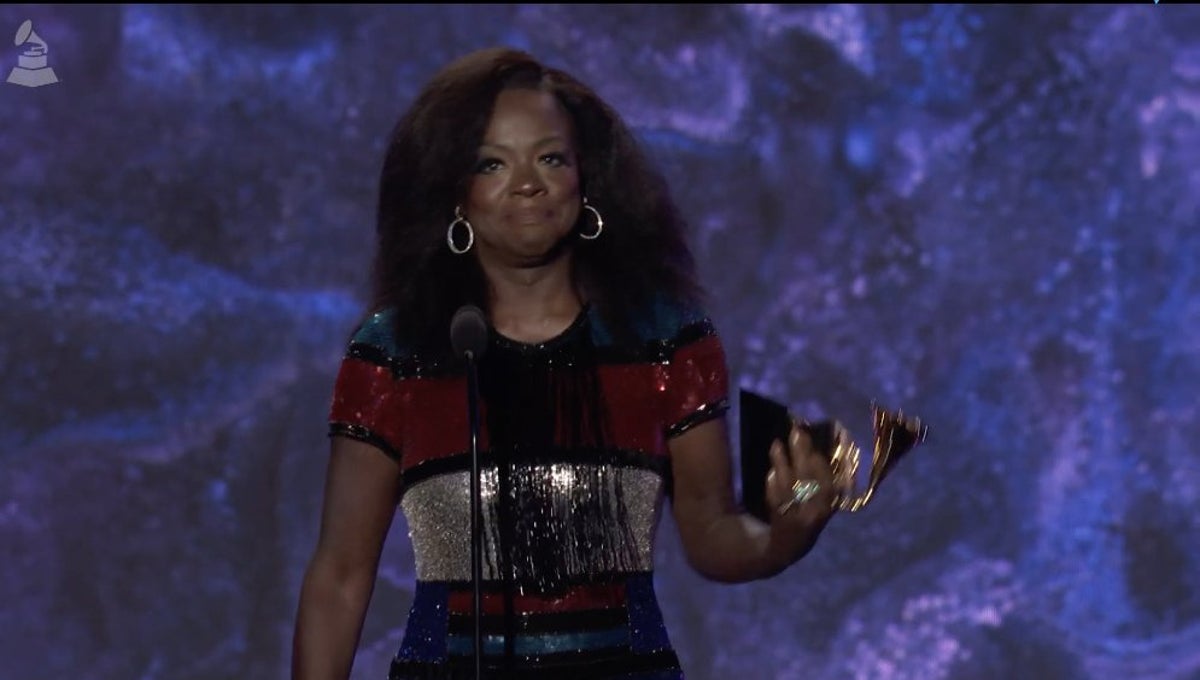 Viola Davis has officially achieved EGOT status, becoming only the third Black woman in history to earn the honor.
On Sunday, the 57-year-old actor accepted her very first Grammy Award for her performance of the audiobook for her memoir Finding Me at the Grammy Awards Premiere Ceremony.
"It has just been such a journey," Ms Davis said in her acceptance speech. "I just EGOT!"
She went on to say she "wrote this book to honor the 6-year-old Viola, to honor her, to honor her life, her joy, her trauma, her everything."
In response to the win, fans went wild on social media and celebrated on her behalf.
"VIOLA DAVIS IM CRYING," one person wrote on Twitter.
I just witnessed history with [Viola Davis] joining the illustrious #EGOT family!" another said.
"EGOT" status notably means that someone has won an Emmy, Grammy, Oscar, and Tony in their career. Thus far, only 18 people have ever achieved the feat.
Other notable EGOT winners include Jennifer Hudson, Rita Moreno, Audrey Hepburn, Mel Brooks, Mike Nichols and more.
Ms Davis is only the fourth Black person to have claimed EGOT status. Her achievement was preceeded by Whoopi Goldberg, John Legend and the aforementioned Ms Hudson.
Prior to her Grammy, Ms Davis took home the Oscar for Best Supporting Actress in 2017 for her role as housewife Rose Maxson in the 2016 film Fences. She claimed her Emmy in 2015 for portraying the cutthroat Annalise Keating in How to Get Away with Murder. While nominated for three career Tonys, Ms Davis took home two. She won in 2001 for Best Featured Actress in a Play for "King Hedley II" and again in 2010 for Best Leading Actress in a Play for her role in the Broadway production of "Fences."