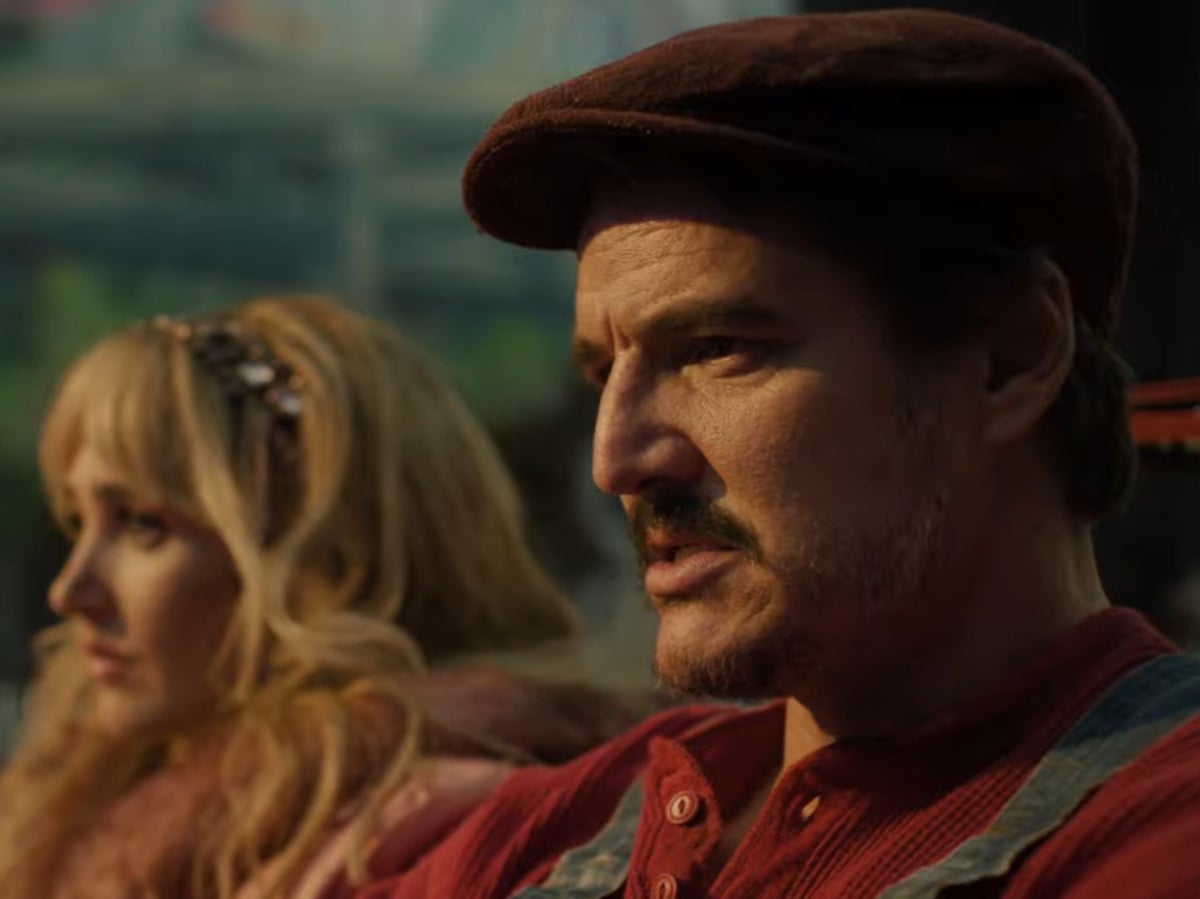 Pedro Pascal parodied his hit HBO series The Last of Us during an appearance on Saturday Night Live last night (4 February).
The actor, who plays the character of Joel in the gritty apocalypse drama, was hosting the popular NBC sketch show.
In a pre-recorded sketch, Pascal was seen starring as Mario in a dark, Last of Us-esque adaptation of Nintento's popular Mario Kart games.
SNLregulars Chloe Fineman and Kenan Thompson starred as Princess Peach and Bowser respectively.
The fake Mario Kart series is purportedly set 10 years after the collapse of the Mushroom Kingdom, with Mario's adversaries, the Goombas, depicted as walking fungi, reminiscent of the "infected" from The Last of Us.
Viewers reacted enthusiastically to the sketch on social media, with some deeming the parody "hilarious".
"I would pay good money to watch this," one person wrote.
"Damn… How much did y'all spend on this? The VFX looks insane," wrote another.
Critic Jen Chaney wrote: "HBO's Mario Kart — honestly, would watch. That sketch was phenomenal."
"Get #Pedropascal in all the comedies ASAP. He killed it in every #SNL sketch tonight, including this Mario Kart trailer that's gonna live rent free in my brain forever," wrote author Tara Bennett.
The sketch is of course not the first time SNL has parodied the Mario franchise. Back in 2021, Elon Musk's controversial hosting stint saw the Tesla founder dress up as Wario in a divisive skit, while his then partner Grimes appeared as Princess Peach.
The Last of Us has drawn rave reviews since its premiere on HBO last month. Adapted from a hit 2013 video game, the series has already been renewed for a second season.
While the second series will be adapted from the game's 2020 sequel, fans have spotted a plot detail which may ruin one of season two's big moments.
In the UK, The Last of Us can be watched on Sky and NOW.