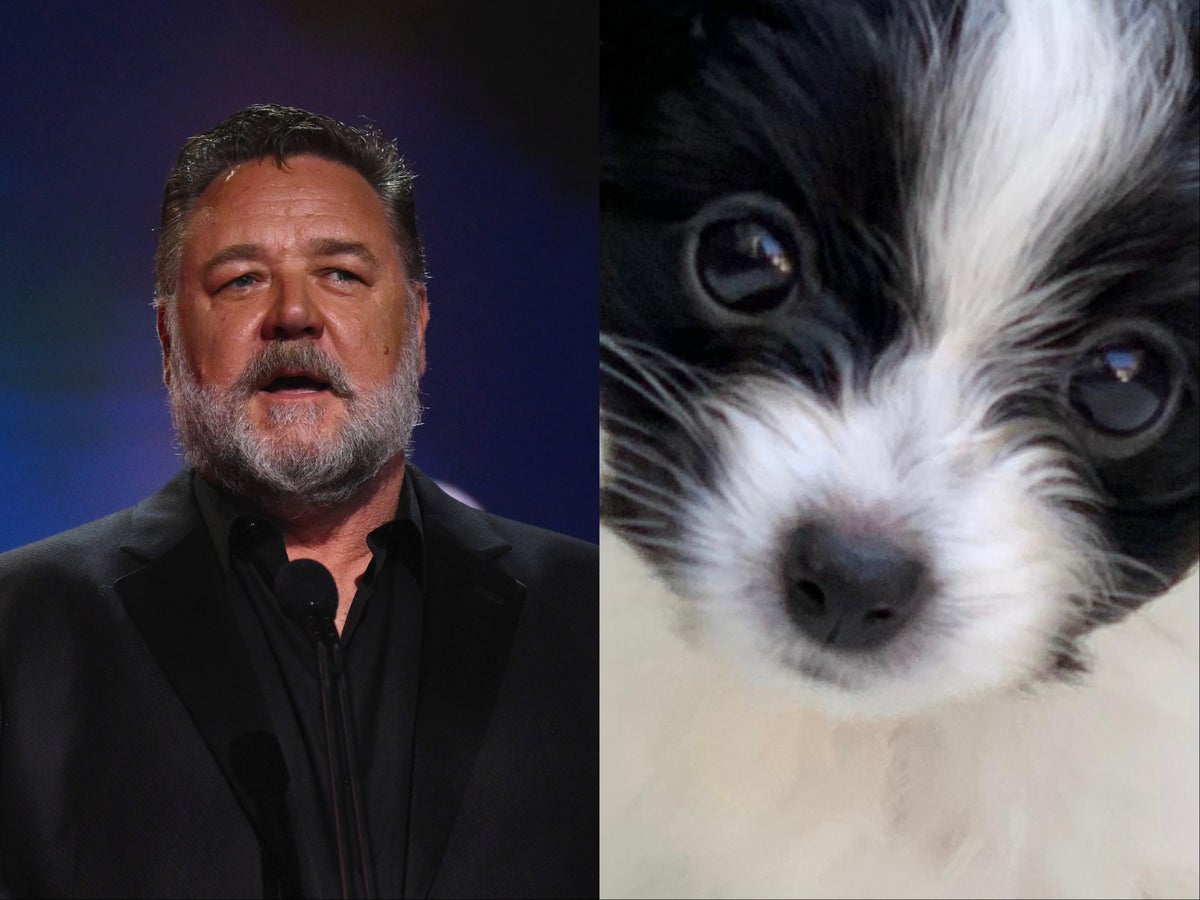 Russell Crowe has announced the death of his dog, Louis, after he was hit by a truck.
The actor, who will soon star in the horror film The Pope's Exorcist, shared news of his pet's demise on social media.
Crowe posted a picture of Louis' face, along with a caption about the dog.
"This is Louis the Papillion," his message begins. "Sixteen months old. Tiny, cheeky, brave. He won my heart."
The Gladiator star went on to note that the dog died on a significant day for him – the second anniversary of his father's death.
"Unfortunately today, on the second anniversary of my father's passing, Louis was hit by a truck.
"We tried to get him to the vet, but he died in my arms while I was telling him how much we loved him."
The actor's father, John Alexander Crowe, died aged 85 in 2021.
In response to the post, fans and supporters offered comforting words for the actor.
Peta, the animal rights organisation, replied: "We are heartbroken for you and so deeply sorry for your loss. Louis will be in your heart forever. Sending all of our love, comfort, and strength."
Heart Radio presenter Pandora Christie wrote: "Absolutely heartbreaking, so so deeply sorry for your loss… I could feel the pain just reading your message… sending you loads of love."
Recently, Crowe debunked a theory about whether he'd appear in Ridley Scott's forthcoming Gladiator sequel.
Crowe played Maximus Decimus Meridius in the 2000 blockbuster. On the topic of reprising the role, Crowe was certain that he wouldn't be a part of the action.
"I've had a couple of dinners with Ridley since he embarked on this – we haven't really talked about what he's doing. But no, I'm not involved," he told Jonathan Ross on his ITV chat show, adding: "Maximus has departed the world."
The Pope's Exorcist will be in cinemas from Friday 7 April.